© All images copyright Fortune McLemore. Please do not use images without her written permission. Thank you.
FM PORTRAITS OF SILVER SPRING

​
Making You Look Good...Naturally​​
​- Musician publicity shots
- ​Headshots for actors and comedians


​-
Modeling shots​

,

to launch your modeling career


- Corporate head shots,

for promoting your business


- Online dating portraits​,

to help you meet the love of your life!​

​​


TRY THE TERRIFIC FLEX-PAY PLAN!
- See the Contact page for details​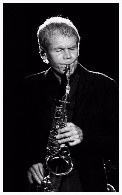 Legendary sax player
​David Sanborn at the
​2016 Silver Spring
​Jazz Festival
All images on this site are copyright/Fortune McLemore.
​Please contact her if you wish to use them.
The FM Portraits of Silver Spring No-Limit Package

​Unlimited number of images
Unlimited time at the shoot
Unlimited wardrobe changes
Unlimited backdrop changes
Unlimited use of images
SEE THE CONTACT PAGE FOR FULL DETAILS